As part of the ON Innovation online program, we are excited to invite Australian-based researchers to our inaugural pitch competition! Researchers do not need to have any existing idea or business to enter, but must have completed at least 50% of the ON Innovation online program. Forgot how to get back into this? Drop us a message at info@onindi.com
The pitch is designed to help build critical communication skills needed when transitioning and collaborating with partners beyond research. So we ask applicants to think about how their research capability can contribute to solving a problem in industry. Think of it as an elevator pitch to get people interested in your approach to solve an important problem that has real world applications. The pitch doesn't need to introduce a business model, just a real world problem and potential solution.
We are looking for you to engage a wide audience without jargon on 3 core pieces in 2 minutes or less:
-What is the problem?
-How will your capability contribute to solving the problem?
-Why should anyone care?
Have fun!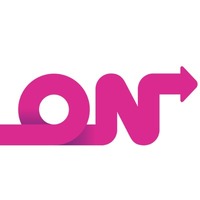 ON is a national sci tech Accelerator program, powered by CSIRO. We work with Aussie researchers to get their ideas out of the lab and into the world!